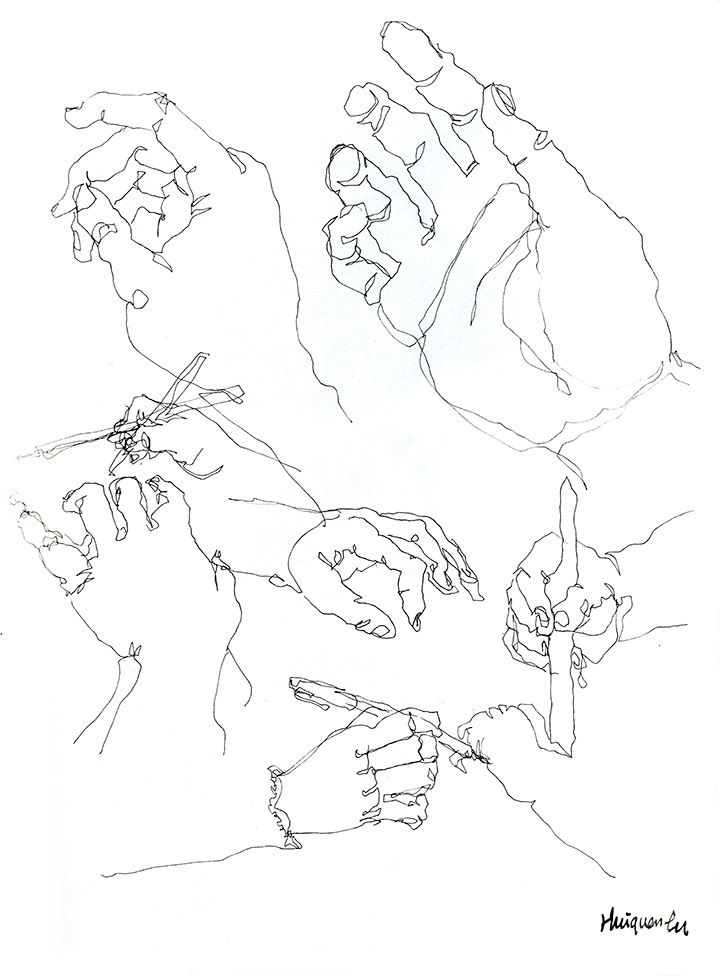 some hand drawing practices, drawing using left hand.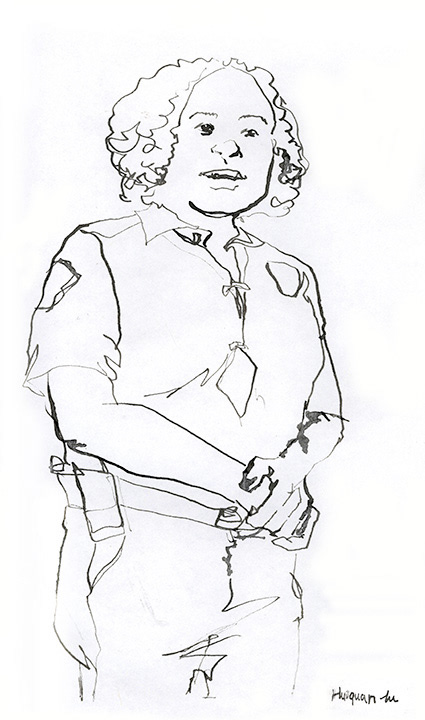 I did this sketch when I forgot my student ID card stoped by this female sercurity guard.
one of my greatest professor I met in SCAD. He is a inspiring, energetic person who always encourages students to draw from real life.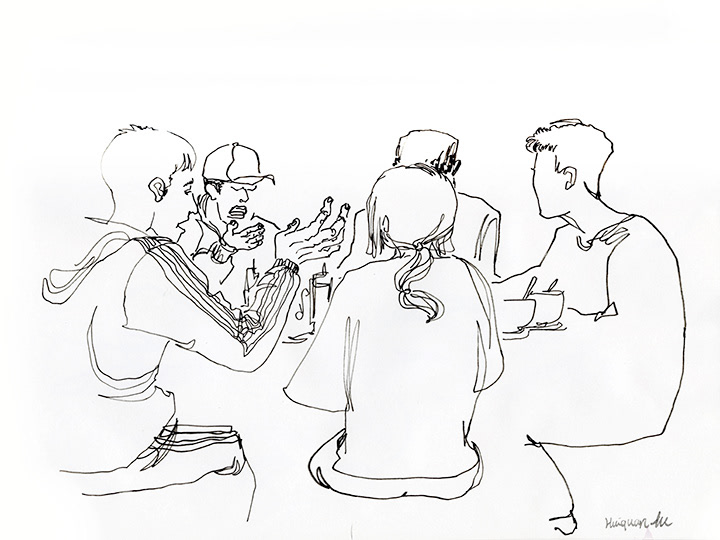 a group of young internatinal students chatting with eachother on a Chines restaurant.